1st Prize - New Danish Modern 2017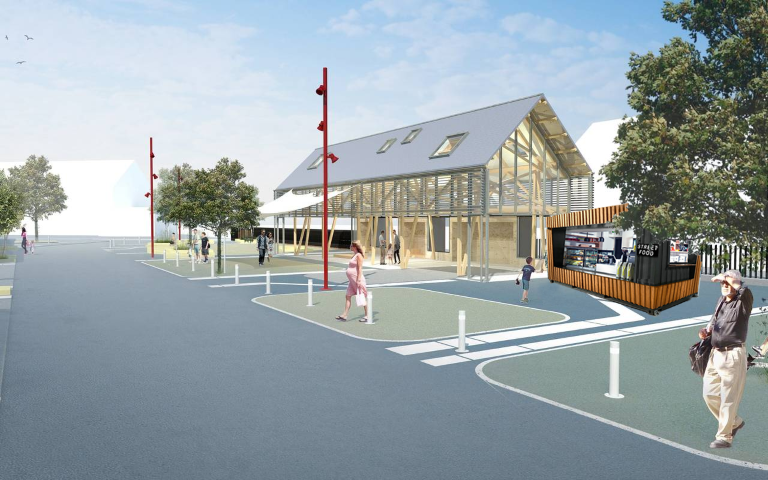 The food stall visualized.
Context:
A food stall that lets a large supermarket give back to the community.
Together with Biljana Celebija, Michael Jensen, Brenda Jannani Casipillai and Malthe Stavning Erslev, I won 1st prize in a case competition which was part of the design event New Danish Modern in 2017.
I contributed with ideation, domain/context analysis and design conceptualization.
Problem:
A large supermarket (Kvickly) in a small town wanted to grow it's business. Through field research, we discovered that Kvickly was well-liked in the community, but also sometimes seen as dominating local commerce.
Physically, Kvickly is situated away from the main street and most of the towns smaller shops. Some people felt that it would be detrimental to these small shops and town life, if the Kvickly store was to "hoard" even more of the business and daily traffic.
The challenge was clear: How to help Kvickly grow their business by becoming more of a presence, without putting them at odds with local commerce (many of whom are also Kvickly customers).
Concept:
Our contribution was a food stall concept, placed in the town square and run by volunteers from local associations, sports clubs, etc. Meals served at the stall would come with a recipe slip pointing to Kvickly for anyone wanting to buy the ingredients and try making the meal at home.
The result would be a contribution to a lively atmosphere in the town center (near main street), benefiting small shops and local clubs, while boosting both reputation and sales at Kvickly.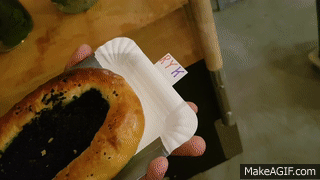 Buy a meal and get the recipe.