Totem - an Open, Digital Contract Platform in Physical Space
Totem: from paper prototype, to code and physical interface.
Context:
Created with Lui Scheer, Fritjof Nørretranders and Frederik Pedersen for the course IxD II during my bachelor in Digital Design, Totem is an speculative design artifact which:
Lets people sign transparent contracts in a local, physical space.
Furthers social cohesiveness and resilience through technology.
Is almost perfect...
Concept:
Drawing inspiration from blockchain technology, smart contracts and critical design, Totem aims to become the center of trade, barter and general interaction in the modern village, resulting in a more democratic and resilient society.
Totem ideally reduces the need for leaders, hierarchies, rules - even trust.
In reality, it both examines and mocks such "perfect" technologies, as it has a considerable potential for design bias, back doors and other flaws.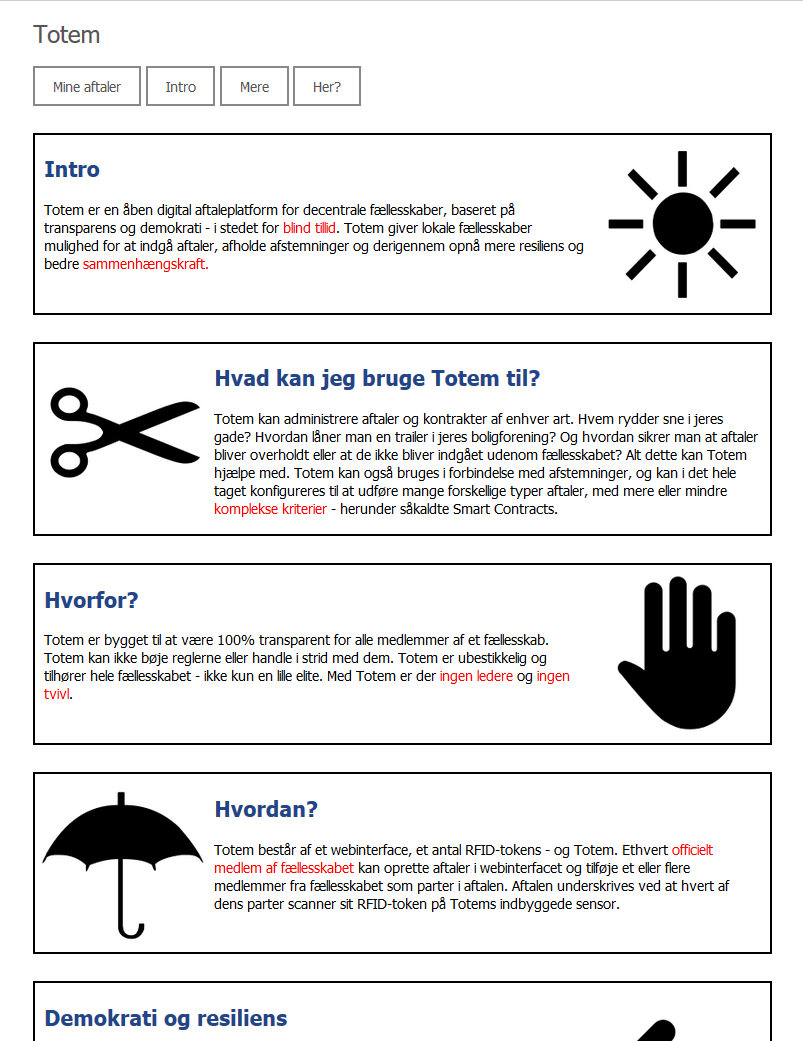 The Totem manifest: statements in red may be ambiguous.
My contribution:
I designed and coded Totem's web interface, played a key role in the mechanical design of the physical cryptex interface and contributed to general ideation and design.
Here's a live DEMO of the web-GUI.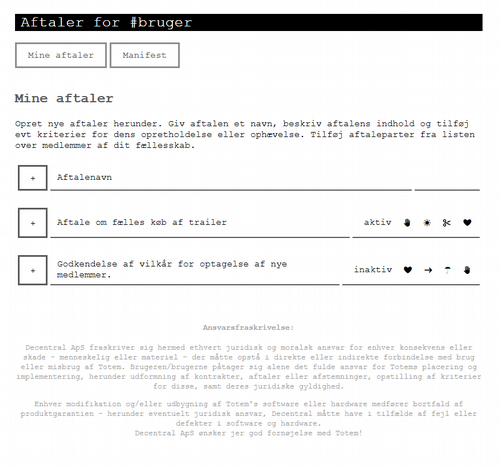 The Totem web GUI.
Technology:
HTML/CSS/JS, PHP/MySQL
Arduino, Raspberry Pi, RFID chips/sensors
Laser-cut plywood
A pile of LEGO-wheels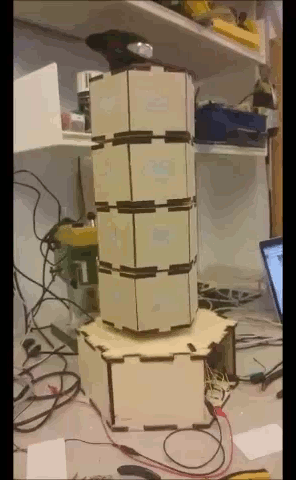 The Totem cryptex interface at work.